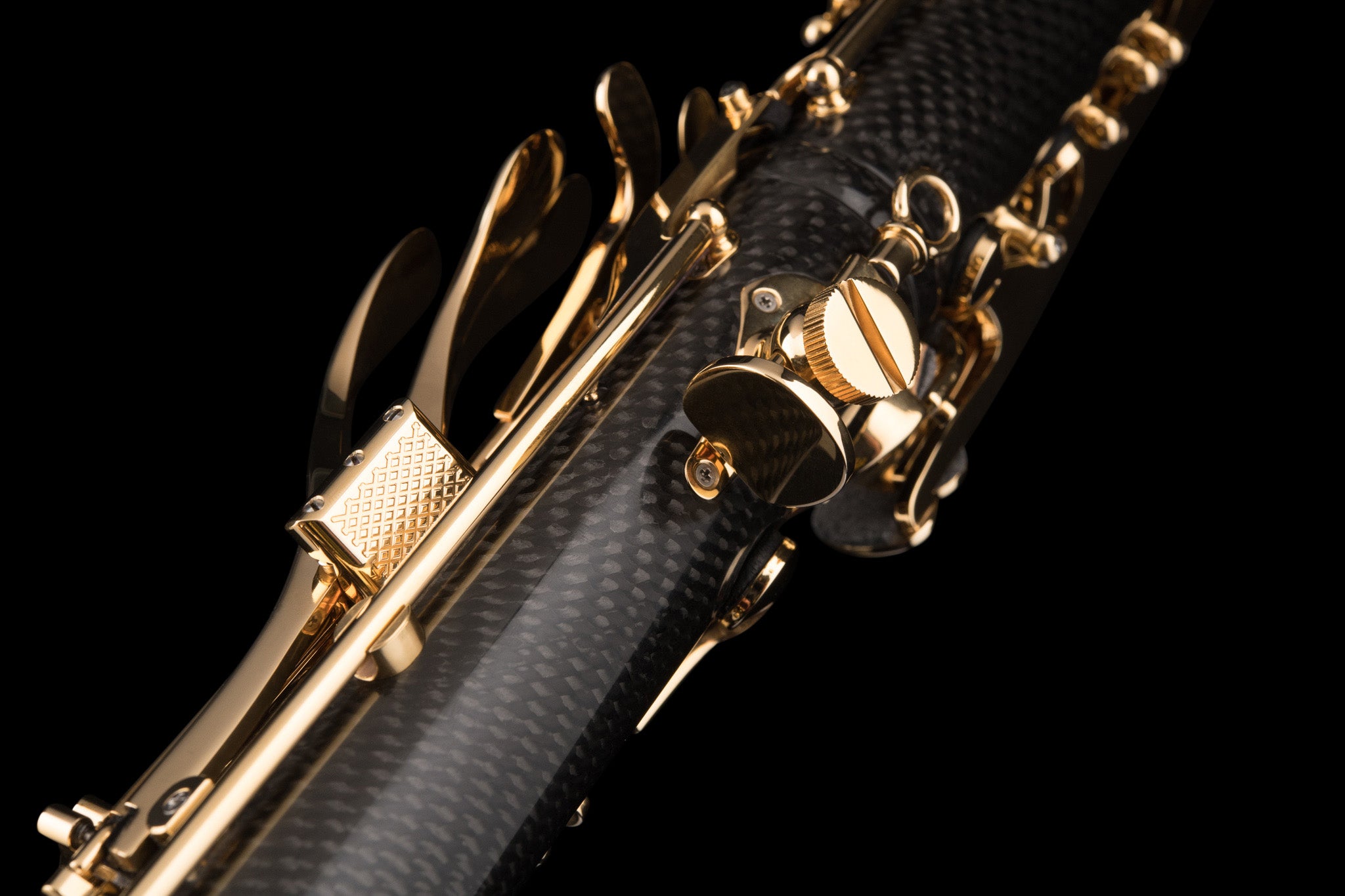 THE FUTURE AND BEYOND
Backun CG Carbon Clarinet
CG Carbon Clarinet
Features Gallery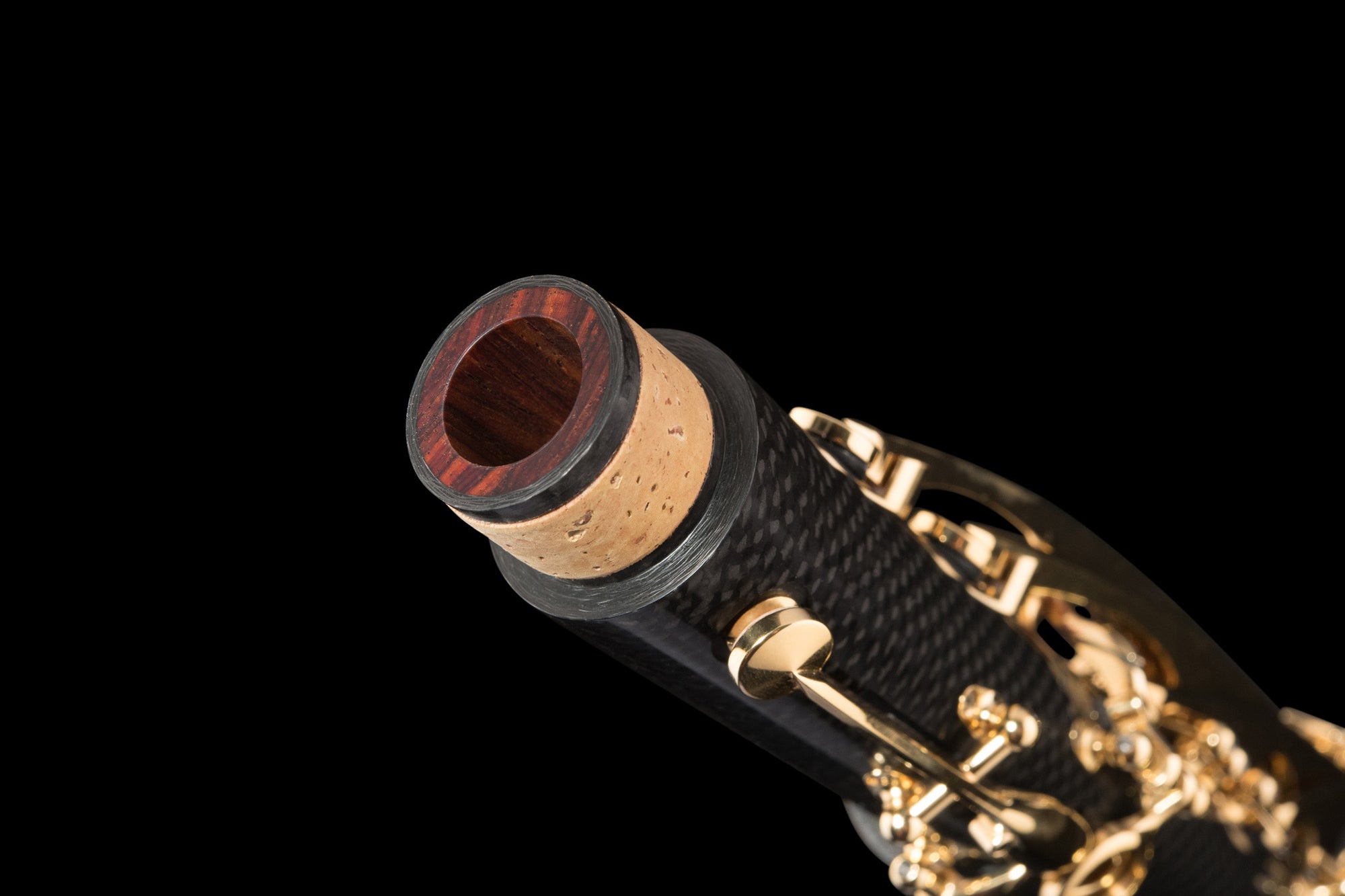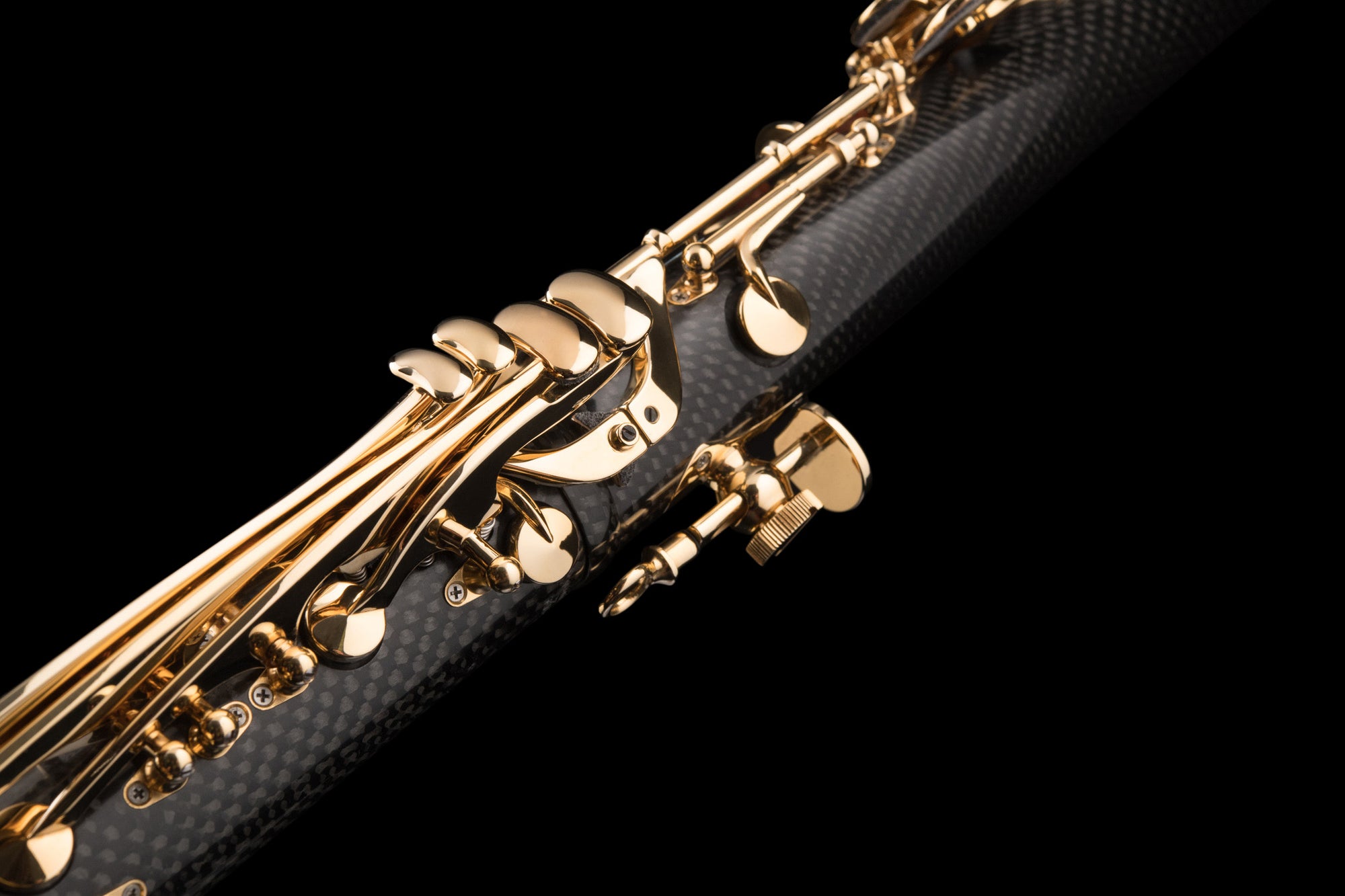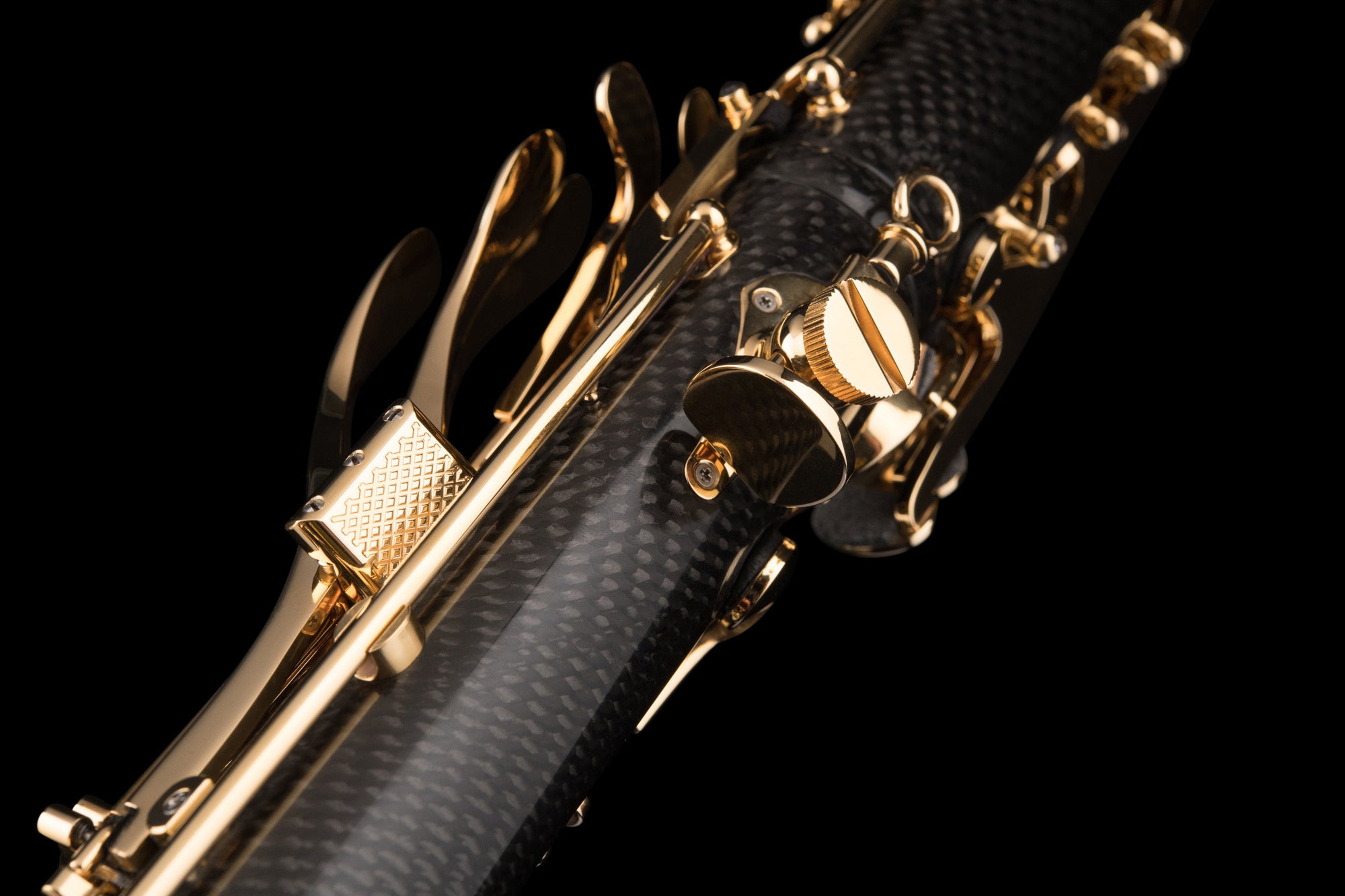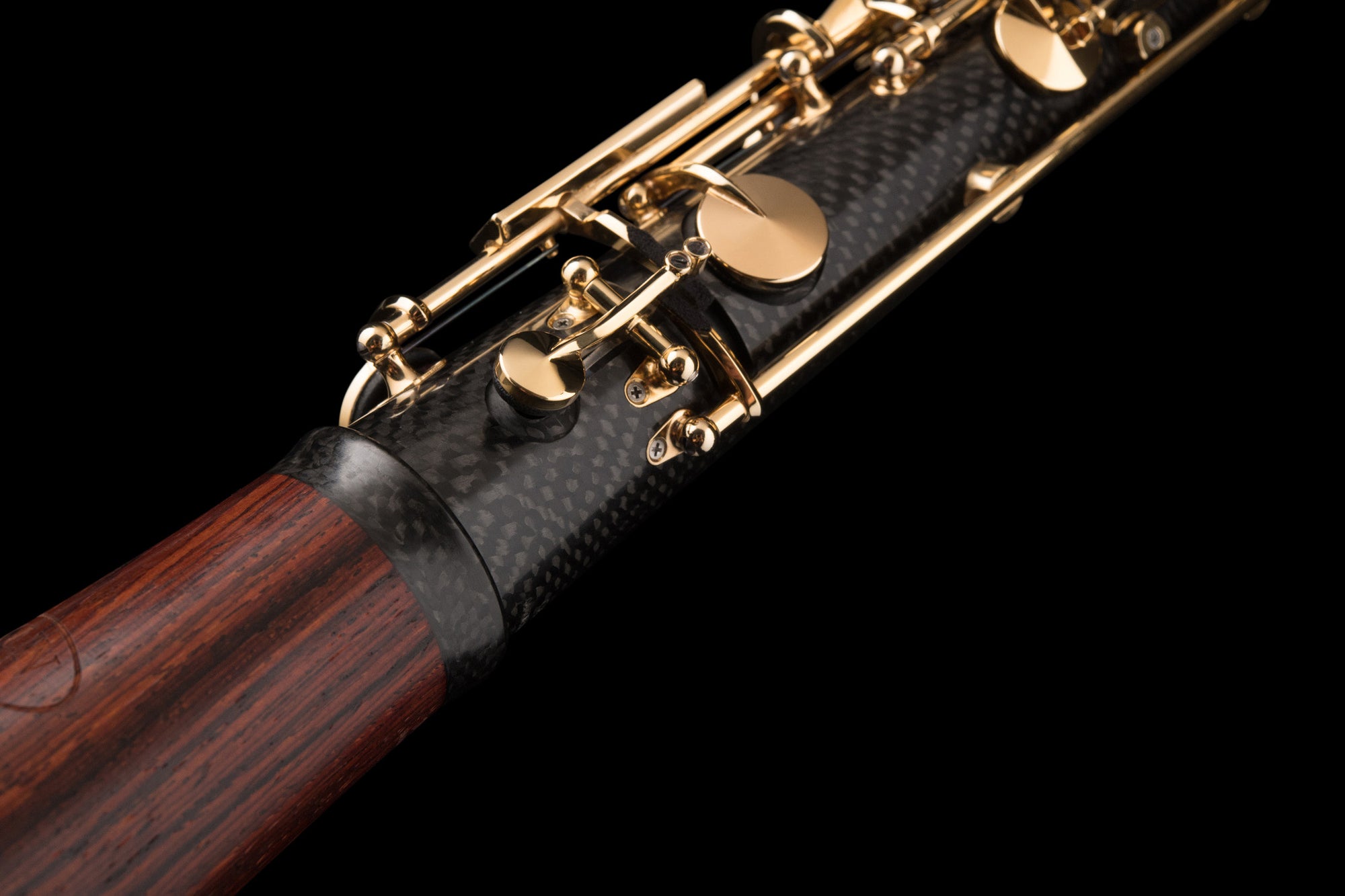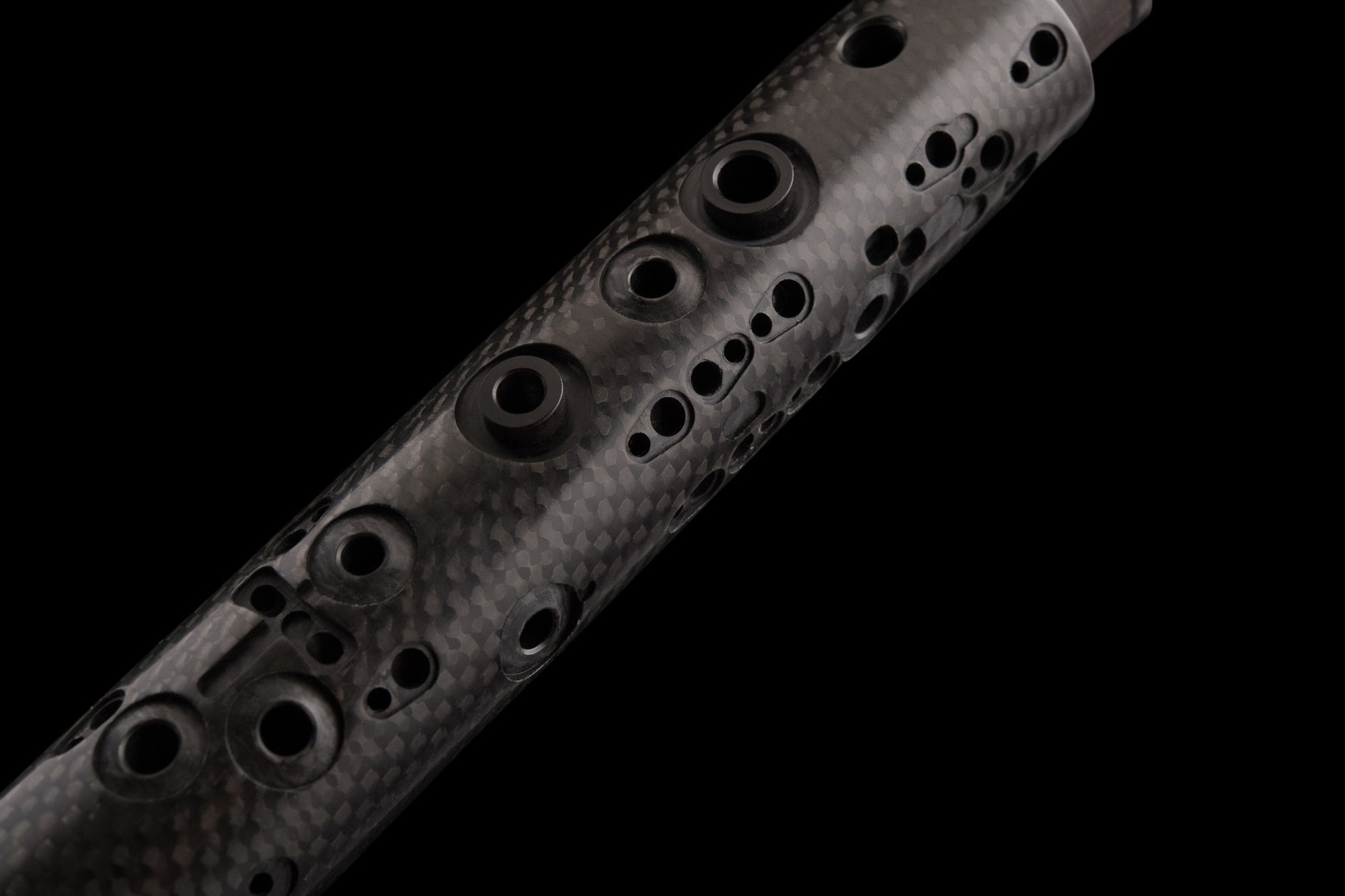 The Future and Beyond
The world's most technologically advanced clarinet, the CG Carbon features a body crafted from carbon fibre with an exotic wood core. Using a patented process, carbon fibre is fused to the precision machined core, resulting in a clarinet with the robust projection and unmatched intonation that Backun is known for. Years of material analysis and real-world testing have proven the fusion process can endure wide-ranging temperatures and humidity conditions without expansion or contraction of the clarinet body. Tonally, the playing characteristics stay true to that of a wooden clarinet with the new Backun Scale. This signature model, designed for Maestro Corrado Giuffredi, represents a giant leap into the future… and beyond. US Patent No. 10,636,395.
Custom Made and Built to Order
Backun Custom Clarinets are custom made and built to order by our dedicated team in Canada. For availability, and to discuss your musical needs, please contact us to schedule a free 15 minute sales consultation by phone or Zoom today.
Key
Approx. Weight
Features
Carbon fibre body with premium, unstained exotic hardwood core 

(in grenadilla or cocobolo)

Custom made 

key work with triple-strike plating (in silver or gold)

Lumière complex taper with Backun Scale bore

Lumière sculpted undercut and overcut tone holes

Modular posting system

Carbon fibre joints and tenons

Solid Silver Thumb and Register Tubes
Mechanics
Removable left-hand Eb key

Automatic Low F Vent mechanism

Inline trill keys with hardened, blue steel coil springs

Advanced adjustment screws

Adjustable thumb rest with neck strap ring
Pads
Custom black leather 

pads

Custom register pad with voicing pin
Includes
Lumière 66mm and 65mm Barrels

Lumière Bell

Custom BAM Trekking Single Clarinet Case

Polishing cloth

Silk swab

Cork grease

Backun Warranty

Mouthpiece not included